Noise measurement - engineering for sound and vibration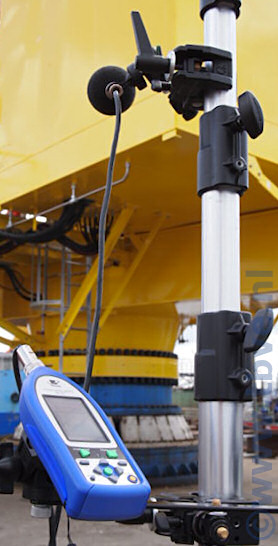 Technisch bureau van Eeden is an independent acoustic consultant in noise control engineering based in the Netherlands. It is specialised in noise reduction and low noise design of machines, aiming on the machine manufacturer and the machine user. For implementing the machine directive (or CE marking) regarding noise or for noise assessment and control in relation to occupational health and machine safety, call us first.

Our services:
noise measurement of machines and equipment according to EU harmonised standards, within the scope of the machine directive
or the outdoor equipment directive
whole body and hand arm vibration measurement according to EU harmonised standards
noise or vibration survey in workplaces, factories and on installations
building acoustics: measurement of sound insulation and reverberation
design noise reduction measures on the noise source itself and supervise its implementation
support engineers with low noise design*
support for your technical staff interpreting directives and plan noise reduction strategies
assistance in the formulation of undisputable noise specifications or requirements
expertise and support to review specifications of your supplier or your competition, or review of requirements or tenders
building acoustics: meaurement of sound insulation and reverberation
calculation of the propagation of industrial noise according to Dutch law
execution of noise surveys in relation to Norsok requirements, IMO resolution 468 or Eemua Noise Procedure Specification
Technisch bureau van Eeden is fully equipped to execute sound level measurements on workplaces, and machines on site as well as for sound insulation and noise emission outdoor. We also offer measurement of whole body vibration, hand arm vibration and impact sound insulation.
We can respond quickly if an offshore survey regarding noise or vibration is needed.

*low noise design has to be distinguished from noise reduction by the moment of implementation: successful low noise design starts in the very first phase of development of a product.

In course of 20 years Technisch bureau van Eeden has conducted more than 600 acoustic surveys for 500 different customers.

Contact page