New IMO publication "Noise levels on board ships"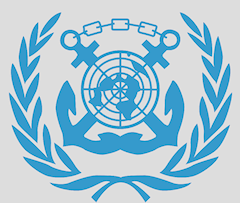 April 2014: Revision of the code
The Code, adopted by resolution MSC.337(91), recognizes the need to establish mandatory noise level limits for machinery spaces, control rooms, workshops, accommodation and other spaces on board ships, and enters into force on July 1st 2014.
Legal status
The Code of 1982 was informative with the purpose "to stimulate and promote noise control ...". The newly published Code is mandatory, for new ships - supposedly ships build from July 2014 - from a gross tonnage of 1,600.
Modern techniques
The code it adapted to the state of art regarding the instrumentation for, and the way on how to measure noise. For example: class 1 instruments have to be used and periodic calibration by a accredited laboratory is needed. Of course the equivalent noise level is the main measurant. C-weighted equivalent and peak levels must be measure in some circumstances.
Limits - annexes
All the noise level limits remain the same with a few exceptions: on ships larger than gross tonnage 10,000 the limits for all accommodation spaces are 5 dB more stringent, with exception for recreational spaces were the noise limit remains the same. A noise survey must be executed for each new ship.

More informative annexes are added with guidance on how to calculate noise exposure, how to calculate the effect of hearing protectors (HML method in a practical way), how to include noise issues in safety management and some suggestions regarding noise reduction.

IMO publication I817E - ISBN 978-92-801-1578-9